With Article Search, you can now search for links within articles with keywords, making it even easier to update all of the content you already have on any given topic.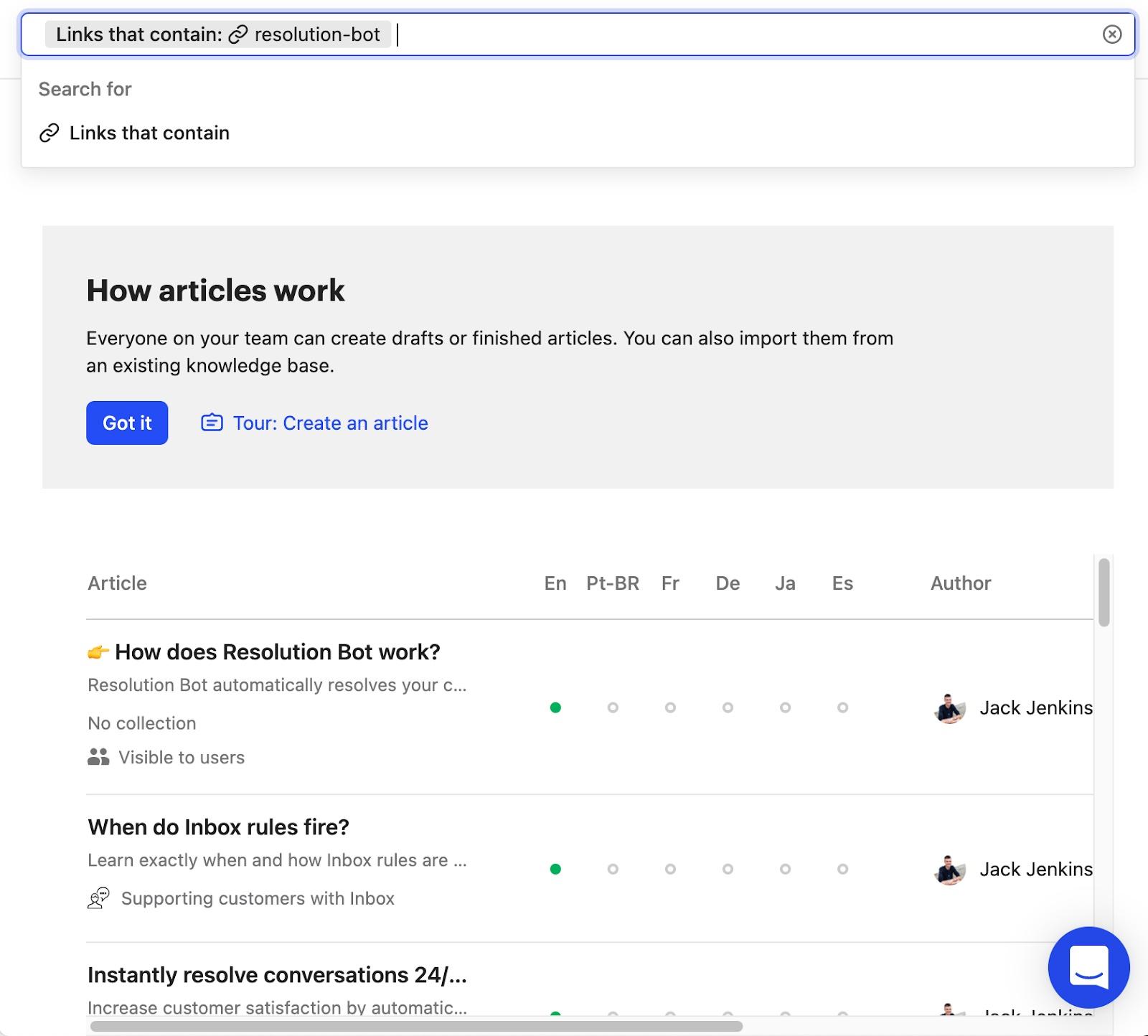 Simply type the keyword or phrase of your choice into the search bar, and any matching articles with that will appear in the list below. You can also use quotation marks around your keywords to search for exact phrases.
Get started with article search today!
Nick Smith
Product Manager