With our new granular email subscription settings, you can give your customers the ability to receive the types of emails they want, but unsubscribe from those they don't.
You can now define your workspace's email subscription types or use preset categories. When creating an email in Intercom, you can classify its subscription type, and any end users that have opted out of that specific subscription type will be automatically excluded from receiving the email.
To get started, navigate to the new subscription types section of your Outbound settings. From here, you can manage your workspace's email subscription types - whether you want to use our presets, or create your own.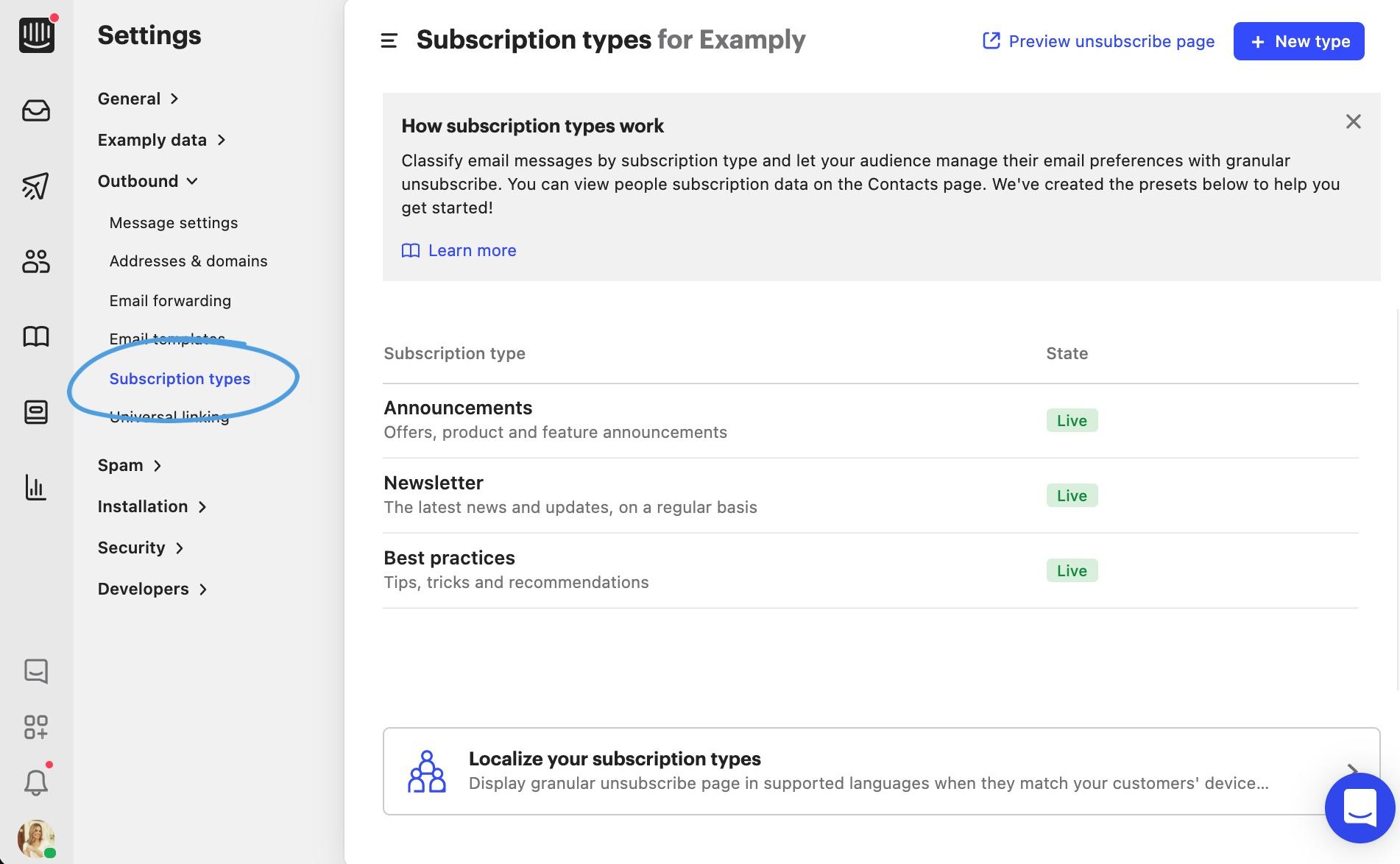 When creating an email, you can now apply a subscription type.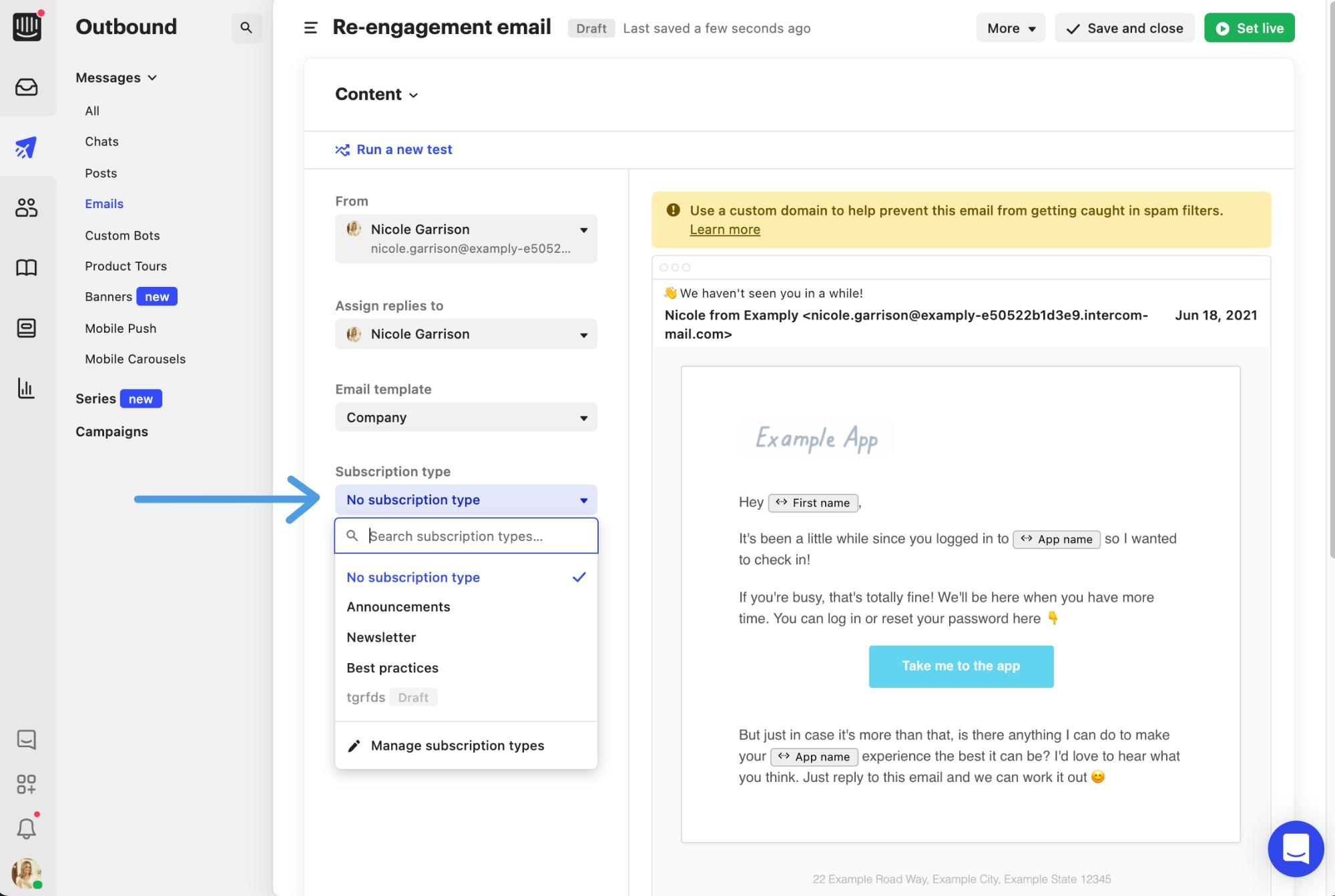 When a subscription type is applied to an email, end users will no longer see "Unsubscribe from our emails" in the footer. Instead, they'll now see "Unsubscribe from this list". Clicking this will unsubscribe them from that specific subscription type only.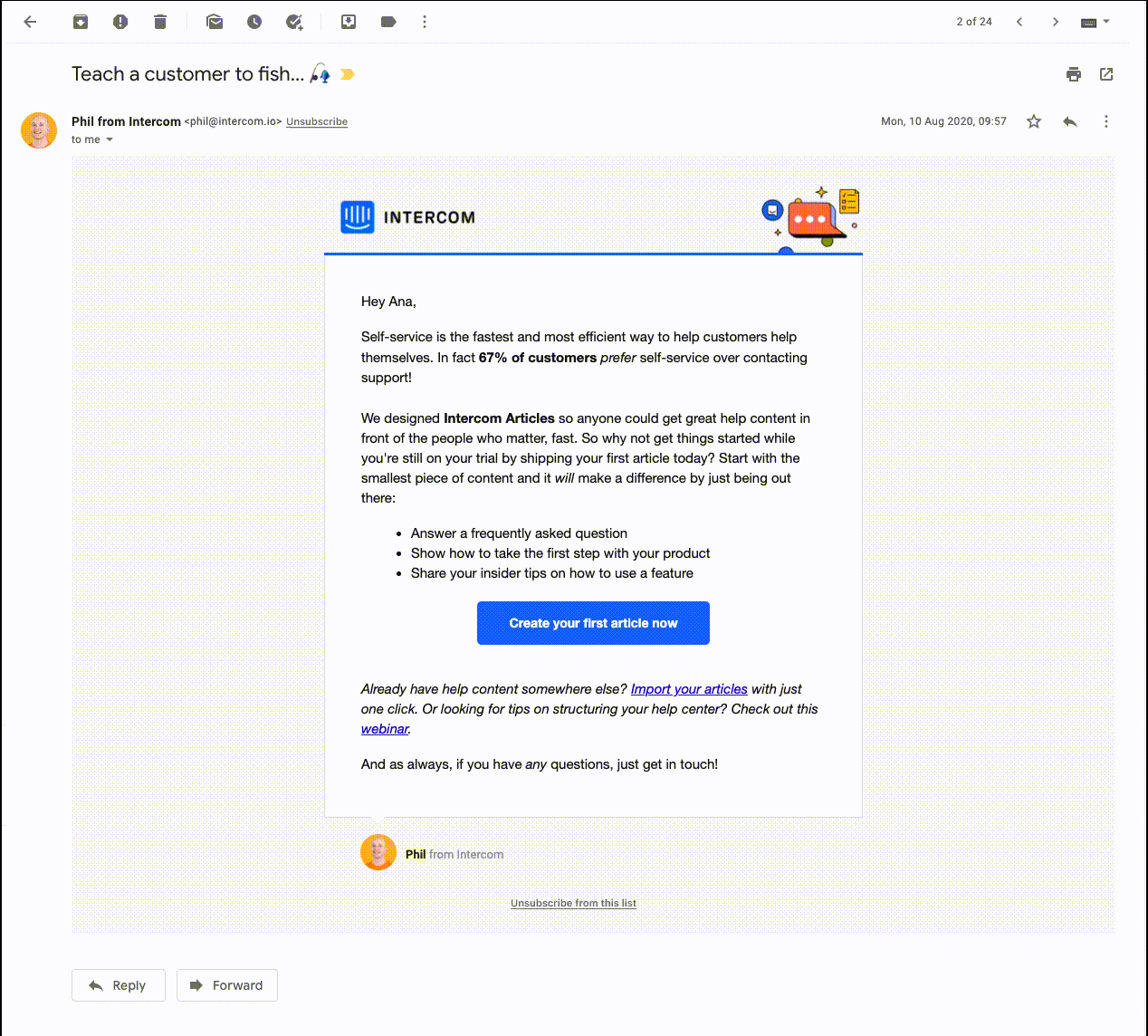 To learn more, check out this article.
Sílvia Coimbra
Product Manager
Ana Sampaio de Oliveira
Designer