You can now insert articles into saved replies so you can give comprehensive answers, faster. To add an article to a new or existing saved reply, click on the Article Inserter icon at the bottom of the editor.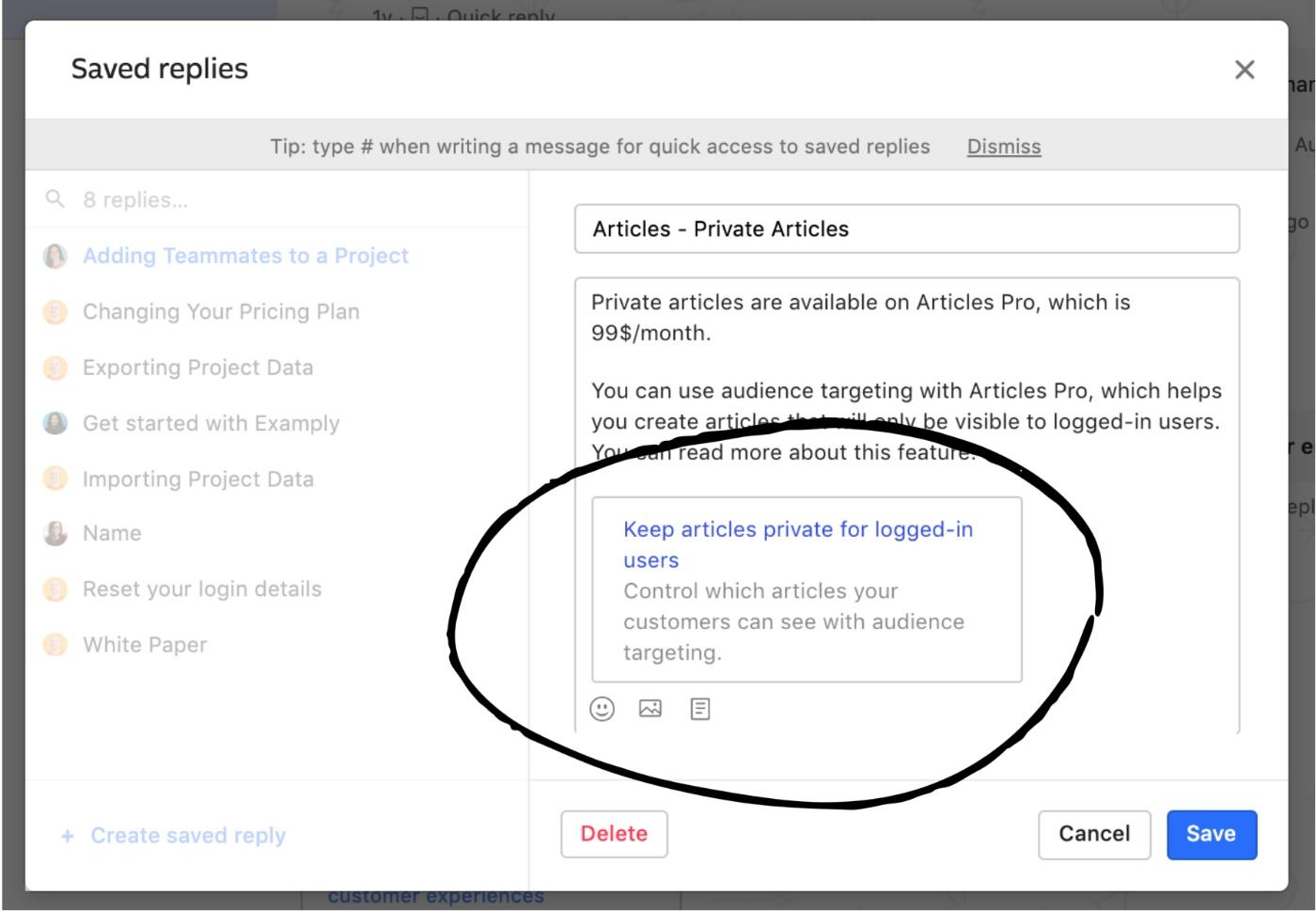 We've also resolved an issue which prevented embedded articles from fully displaying in email. Now when you send an article in email, your customers can see the full article card before clicking.
To learn how articles can be shared with your visitors or users, go here.
Naomi Morton
Product Manager