We have completely redesigned the Article Search App to be an integrated Help Center experience that helps drive better self-serve support by allowing your customers to search and browse your Articles directly from the Messenger.
1. Move the Article card to be more prominent at the top of your Messenger, helping your customers get answers faster
2. Require customers to search or browse for an answer before being presented with the option to chat with your team
3. View articles in an expanded window for easier reading while in the Messenger
4. Searching and browsing Articles is supported from SDK version 10.3.0 in iOS and 10.2.0 in Android
With the new Articles in Messenger, you can encourage your customers to help themselves first, leading to an up to 3X increase in Articles engagement.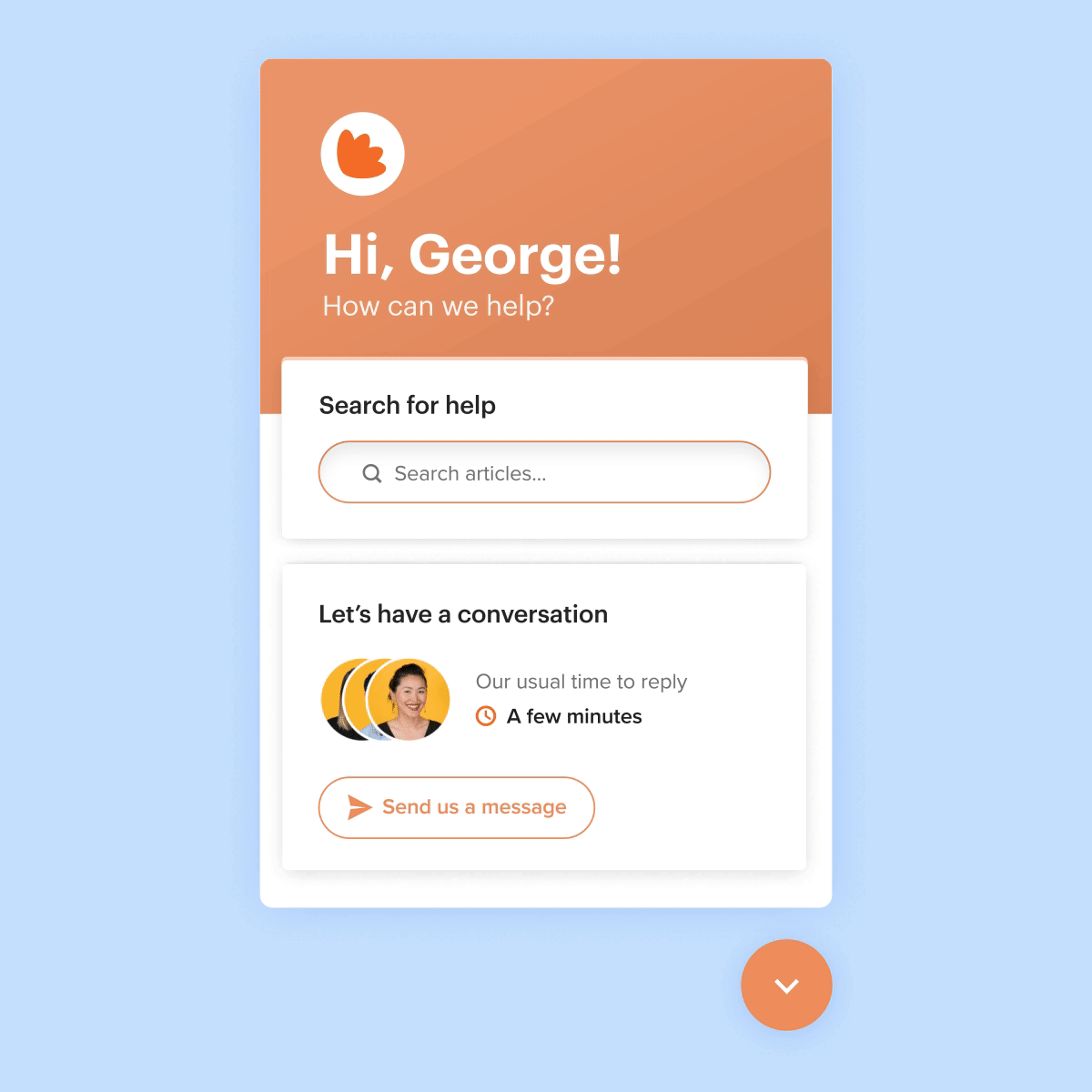 To learn more, visit the Help Center.
Katherine Brennan
Engineer
Guillaume Feliciano
Engineer
Suresh Subramaniam
Engineer
Nick Smith
Product Manager
Mathew Cropper
Product Manager
Sarah Varki
Product Manager