Today we launched the new and improved Salesforce app for Intercom, making it easier for you to provide a consistent support experience while using Service Cloud with Intercom.
Help your team be more efficient by eliminating the need to go back and forth between multiple tools to create support cases.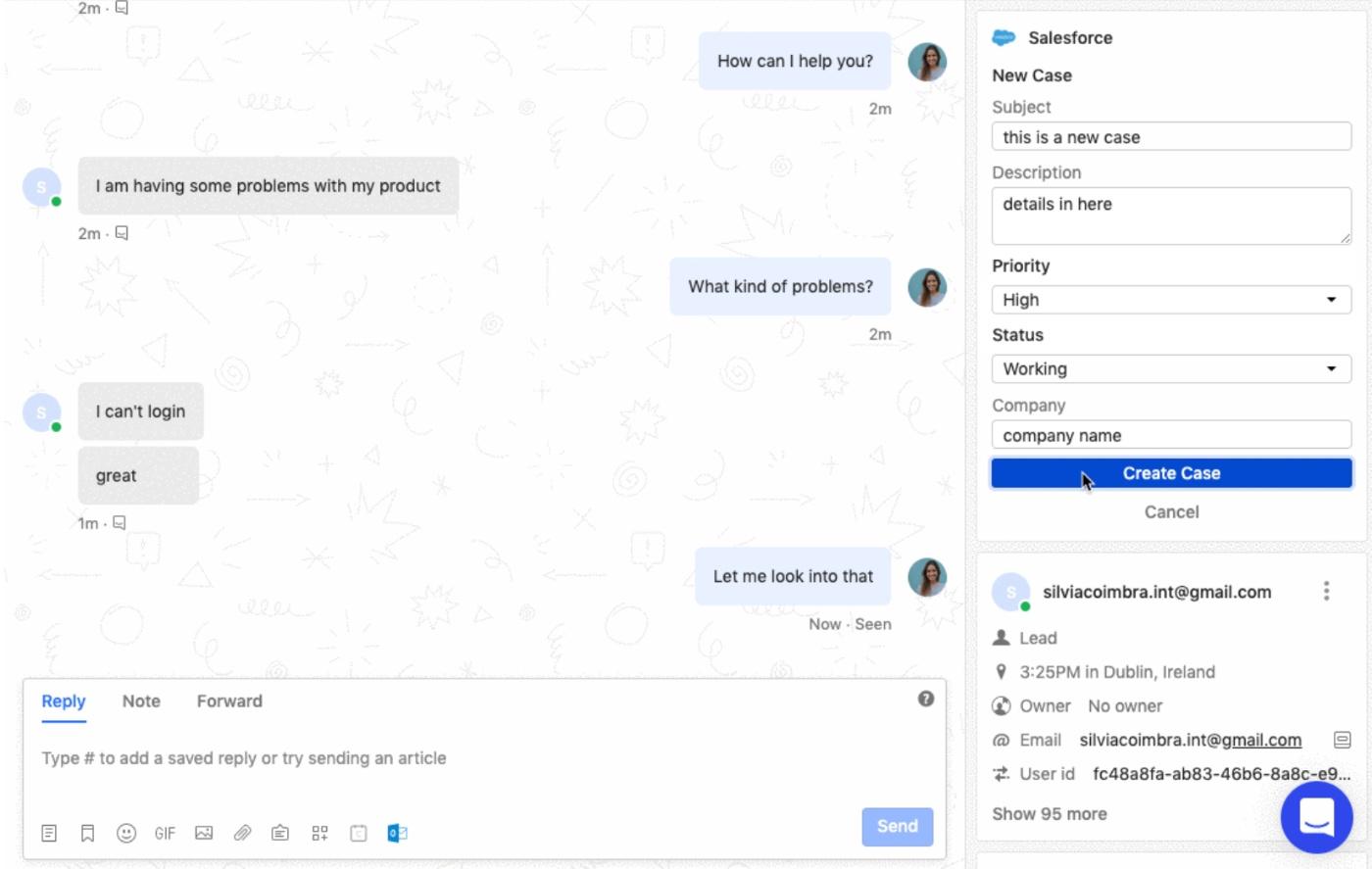 Gain context by seeing and linking to cases in Service Cloud that are associated with a contact or an account directly from your inbox, making it easier to transition support cases between different team members.
Automatically post a note in your conversations to make transitioning between different team members simpler, or add a link back to Intercom at the bottom of the case description in Salesforce.
For more information, visit this article.
Sílvia Coimbra
Product Manager
Michelle Fitzpatrick
Product Manager