We're rolling out new features that will give you more coverage from Resolution Bot. All of our Resolution Bot customers will automatically have access to the following features as part of an open beta:
1. Resolve more conversations with Looping mode - Resolution Bot will now attempt to answer multiple questions within the same conversation as the default setting for new customers. End users will still be able to connect with a teammate by clicking the "Talk to a person" quick-reply button. Looping can be turned off in Operator settings.
2. Surface articles where answers don't exist - The Articles Suggestions task bot (existing feature) will now be able to respond to customer questions if an answer hasn't already been created. Article suggestions task bot and Looping must be turned on for this feature to work.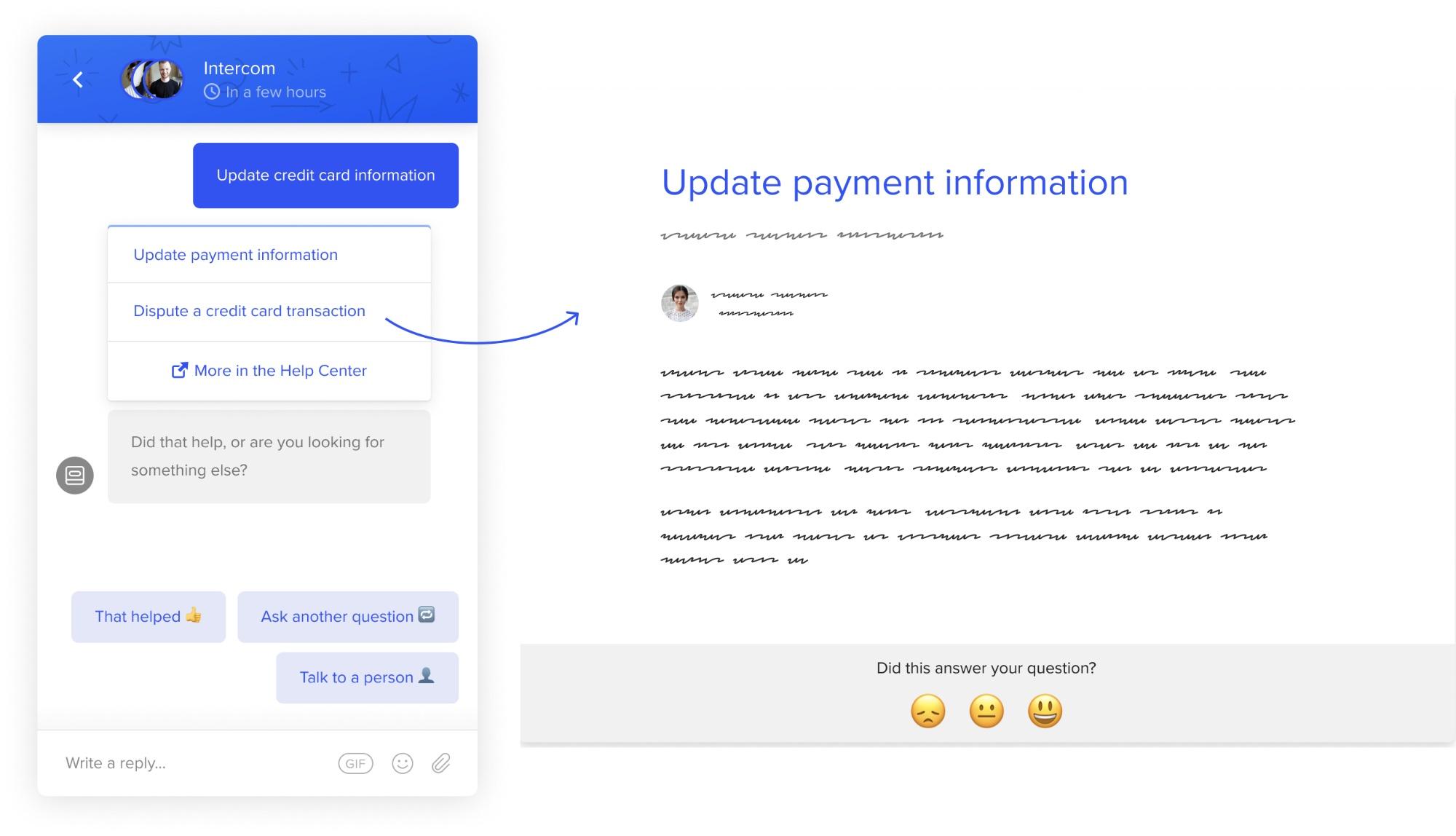 3. Auto-close option (Looping only)- If a conversation has been inactive for 3 minutes or more, customers can choose to either automatically close a conversation or route it to a team member. The default setting will be to route to a team member, but you can update this in Operator settings.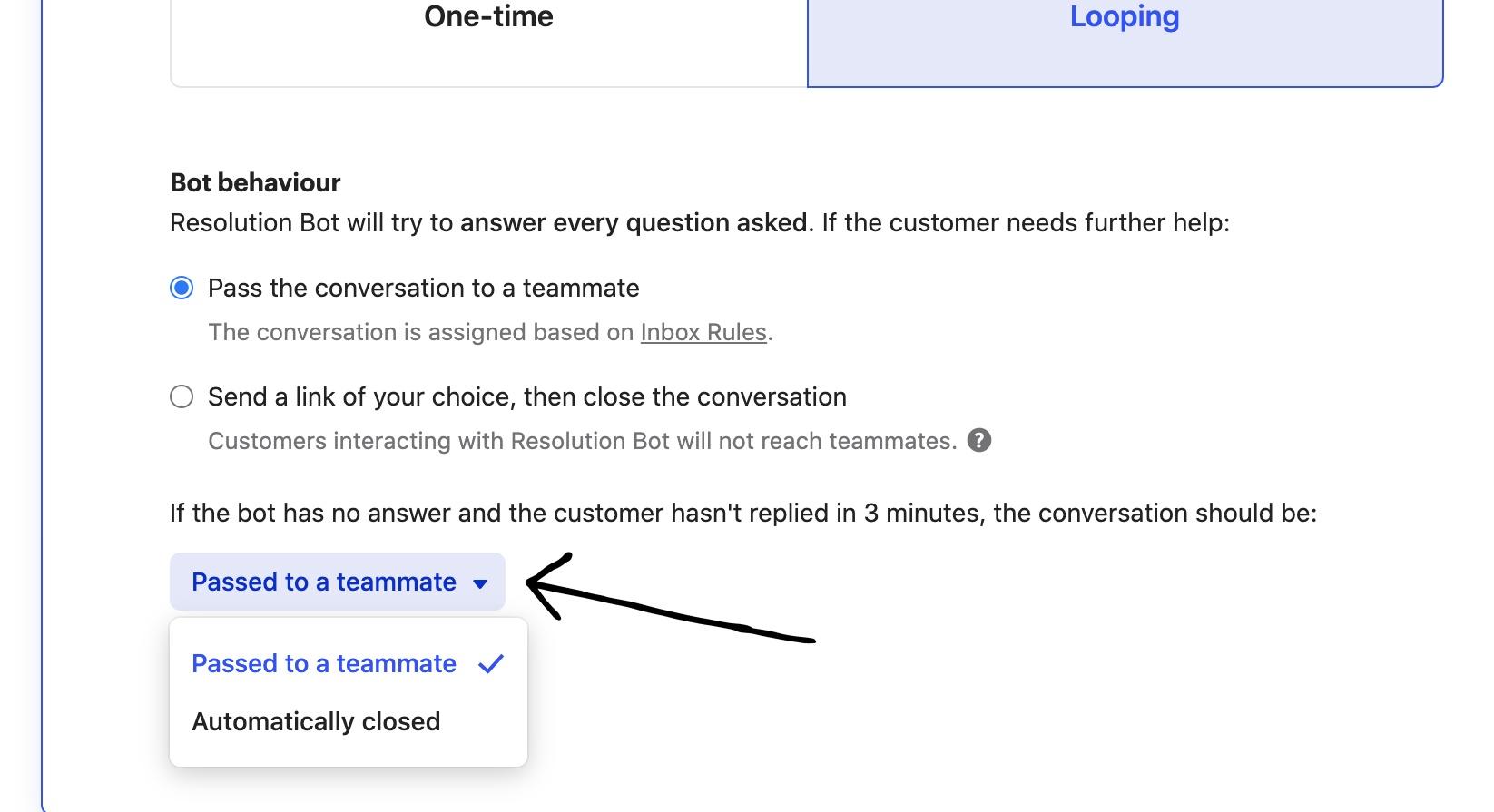 4. Better understand your Resolution Bot performance with The Resolution Bot report -We've added new reporting filters, so you will now be able to see metrics for just Looping, One-Time, or both.
5. Updated reporting calculations for :
- Sent: # of conversation where the answer has been served by the Resolution Bot.
- Resolved: Among "Sent", # of conversation that ended up with a "That helped" reply or soft resolution.
- Routed to team: Among "Sent", # of conversation that ended up being routed to the team.
6. Let Resolution Bot take control when your team isn't available with Bot Only mode- this will allow teammates to put customers into a self-serve support only mode if they choose to.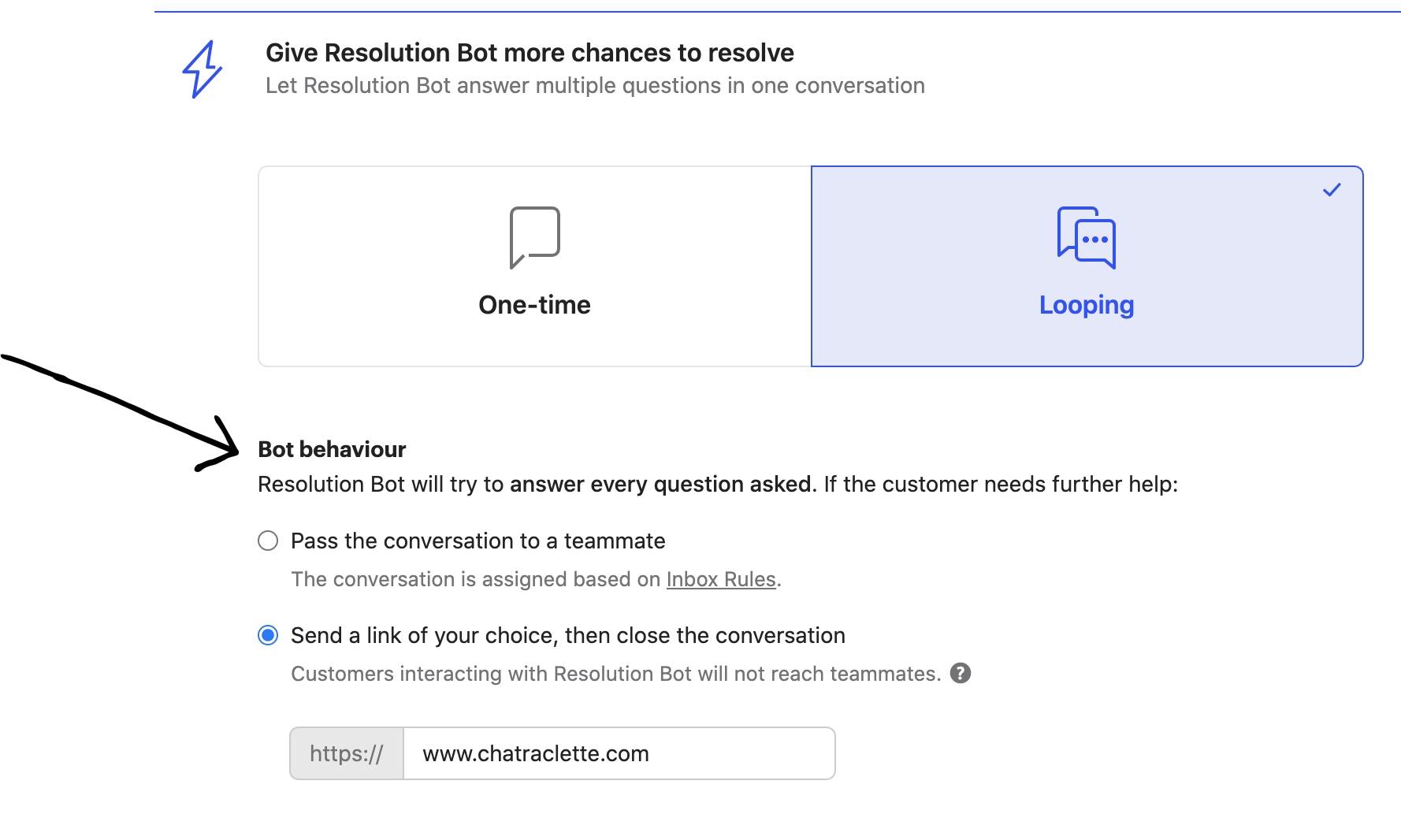 These features are expected to officially launch in the first half of next year.
For more information, visit our help center.