You can now see how people are flowing through your Custom Bots and where they're dropping off to better understand performance. Use these new insights to make optimizations to further drive engagement. Just navigate to any live Custom Bot and click on the new Path Analysis tab. To learn more, check out this article.
Note:
We only show data as of October 2nd, 2019
If you save any edits to a live bot, the data will be refreshed
Path Analysis stats are not real-time and unlike summary metrics (Sent, Engaged, and Completed), update over several minutes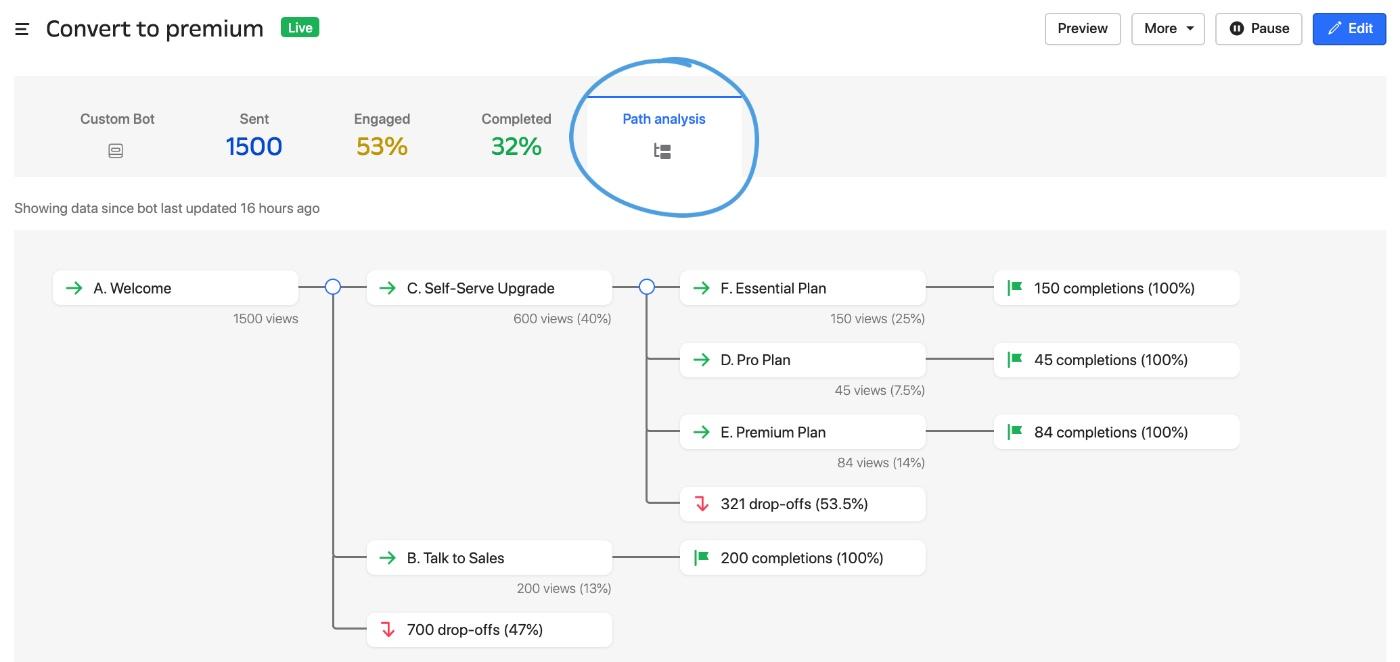 We're launching this alongside small improvements to our custom bot builder experience, making it easier to create more complex bots with numerous paths.
Debby Shepard
Product Manager
Paula Lopez-Pozuelo
Engineer