With the new Conversational Support Funnel report, you can see how proactive, self-serve, and human support are performing for your business so you can understand exactly where to invest your resources for maximum impact. With this new report, you can:
Gain an all up view of how the funnel is performing to quickly see which support methods are resolving the most queries and delivering the biggest return on investment.
Find out where you should invest your resources based on which parts of the funnel or specific channels are the highest performing.
See how your current performance compares to the past so you can spot whether key metrics are trending in the right direction or if a specific part of the funnel needs attention.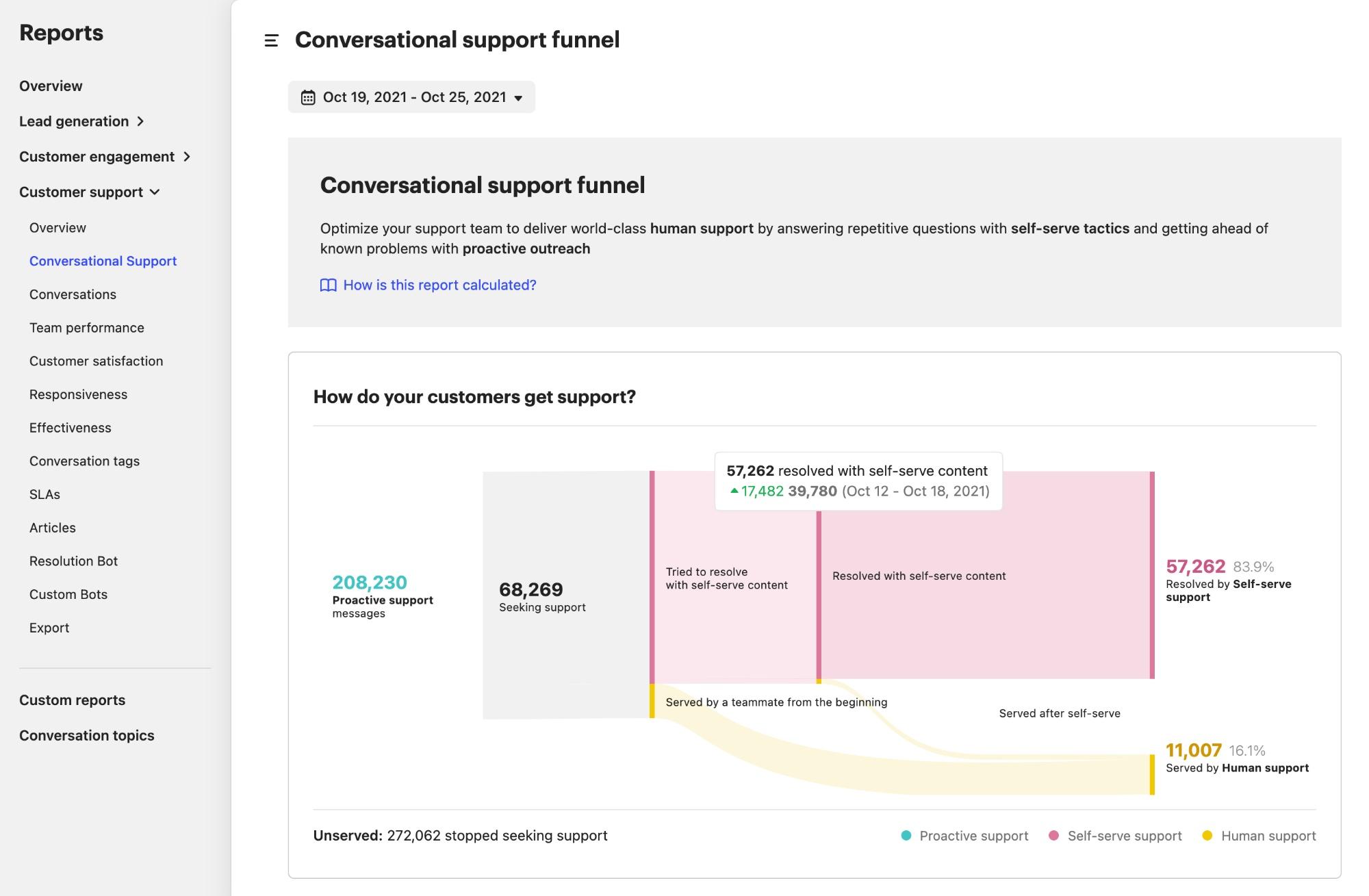 To learn more about this new report, visit our help center.
Katerina Maniataki
Designer
Guillaume Feliciano
Engineer
Lily Beauvilliers
Engineer
Yasmine Sefouane
Product Manager
Rati Zvirawa
Product Manager